Identity theft and industrial espionage is on the rise- and companies have had to change the way they evaluate and protect their documents and data. Federal and state privacy laws including FACTA (Fair and Accurate Credit Transaction Act) and the hefty fines and potential losses due to a breach demands that every office find ways to protect their business through secure paper shredding and proper document management.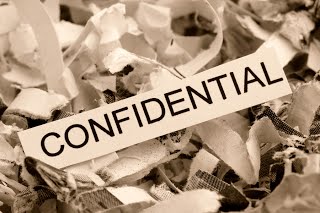 Believe it or not, a great deal of private information is still on paper documents in your office- and how you destroy your files can be just as important as how and where they are stored. Most businesses throughout Seattle start by buying a paper shredder only to see their volume of shredding outgrow it in a few months.
Once that happens, you have to either upgrade your shredder, or consider hiring a Seattle-based shredding service to shred your documents for you. There's two different options that a local shredding company can provide you to help ensure your documents are destroyed quickly and effectively- mobile or onsite shredding and offsite shredding services.
Mobile / Onsite Document Shredding Services in Seattle
The first option is onsite—otherwise known as mobile shredding. When you're ready to have your documents shredded, a specially designed truck that shreds paper will stop by your Seattle office and shred your documents while you watch.
Mobile shredding companies charge by the pound or by the box- the more paper you have to shred, the more likely it is that onsite shredding will work for your project. If you have more than three boxes of documents, mobile shredding could work out perfectly for you.
Seattle Offsite Shredding Services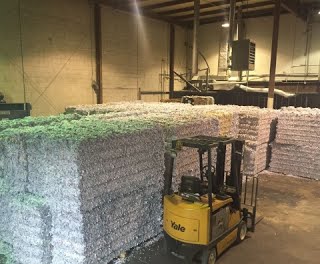 Offsite shredding is a little different. A shredding company will still come and pick up your documents when you need them to be shredded- but with offsite shredding, your files aren't shredded at your location- they're taken to a secure Washington facility and shredded with thousands of documents from companies throughout the Seattle area.
Offsite shredding is ideal if you have lots of paper to shred. You could save up to $1 to $2 per box using this service instead of hiring a mobile shredding truck if you have a significant amount of paper you need destroyed.
Offsite shredding is just as secure as mobile shredding. It still maintains a secure chain of custody, and your shredded files are co-mingled with thousands of other pieces of shredded documents. Since industrial shredders at secure Seattle plants shred up to 20,000 pounds of paper an hour, there's a very small chance your company could be exposed to a data breach.
Choosing the Right Seattle Shredding Service for Your Needs
Now that you have a general understanding of mobile and offsite shredding, how do you choose? Here are a few considerations to keep in mind while you decide which direction your business should go in:
The actual shredders on mobile shredding trucks are not the same. Some shredders will produce big enough pieces of your documents that information could be recovered or reconstructed.
Offsite shredding facilities tend to have shredders built to destroy documents more effectively than mobile shredders, but this isn't always true. Before you sign up for a shredding service, be sure to ask for a sample of shredded material to gauge the level of destruction yourself.
How hard is it to destroy your files (and what types of things do you need destroyed)?
If you only have papers and files, you should be able to use mobile or off-site shredding services. If you have other types of media (CDs, DVDs, plastic, microfiche, etc.), make sure that your Seattle-based shredder can destroy them. If you're not sure or don't want to risk it, virtually any off-site shredding facility can take care if it easily.
The more sensitive and critical your documents are, the more important it is to destroy them in a tightly controlled environment. Are you more comfortable having the shredding occur onsite where you can monitor it yourself, or do you just want to be sure they're securely transported and destroyed? Figure out how sensitive your documents are and factor document security into your decision before you make a chose between mobile shredding and offsite shredding.
If you're choosing and offsite shredding or a mobile shredding company, be sure to visit the facility and the local offices for the mobile sites. Find out everything you can about their equipment and what happens to the destroyed documents.
What Else Should I Consider?
There's also some other considerations that you need to include in your decision:
Volume – Your volume of shredding will have the largest impact on the cost. Make sure to ask for a volume discount if you have a lot to shred.
Certifications – Is the contractor certified by any organization? There are no government agencies that regulate shredders, but the National Association of Information Destruction (NAID) is the recognized certification body.
Service Time – What is the time it will take the service to get to your office? Be sure to be clear about when you need service. Most contractors need two business days to schedule a pickup. Remember that off-hours or weekend pickups will cost extra.
No matter which service you choose, you're going to have a secure, easy-to-manage way to shred your documents no matter where you are in Seattle.
Get Free Quotes on Shredding Services in Seattle Today
To get Free, No-Obligation Quotes on Shredding in Seattle, Washington today, either request a FREE quote, or give Seattle Paper Shredding Service a call at (206) 319-0227 today.